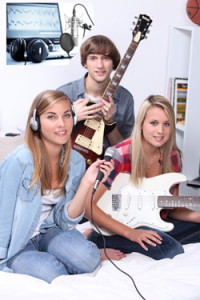 People often talk of building a home recording studio. The fact is – you can set up a home studio capable of recording and producing professional quality music, voice-overs, podcasts, video narrations, etc. without building a single thing. All you really need is a decent microphone – which is probably way less expensive than you think – and a way to hook the mic up to your computer, which can be either directly via a USB mic, or through an audio interface. The latter will ultimately be the more professional way to go, giving you cleaner and better sound.
Here is a 2-part video series that will walk you through how to set up your own home recording studio without having to build a darned thing.
Part 1

How to Build A Home Recording Studio – Part 1
Part 2

How To Build A Home Recording Studio – Part 2
Enjoy!